Canada Day Tournament - Policies
---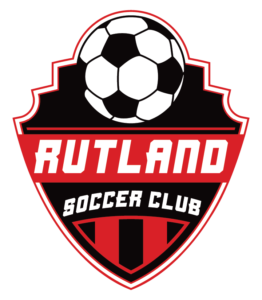 2023 Tournament is cancelled
POLICIES
Please take a moment to review the policies outlined below. If you require an exemption from any of these policies, kindly submit a written request at least two weeks prior to the commencement of the tournament. Email any concerns to tournaments@rutlandyouthsoccer.ca
TOURNAMENT ACCEPTANCE & INSURANCE POLICY
The Canada Day Tournament, being a sanctioned tournament by BC Soccer, has specific entry requirements. Participation in the tournament is restricted to teams that are affiliated with BC Soccer and/or other Provincial/State Associations.
Teams coming from outside of BC must upload copies of their approved travel documents to tournaments@rutlandyouthsoccer.ca before the tournament. These documents should be issued by the relevant Provincial/State Association to which they are affiliated.
Only players who are properly registered and in good standing will be allowed to participate in the tournament.
Each team holds the responsibility for their registration, permits, and approvals within their club/district and any other jurisdiction or governing body. We do not verify player eligibility or insurance coverage, but we trust that all teams will comply with the policies established by their governing bodies regarding player and team eligibility for participation in this tournament or any other sanctioned event.
REFUND POLICY
Upon registration acceptance, tournament registration fees are required to be promptly settled. Refund requests can be made and processed until June th, 202, with a deduction of a $00.00 administration fee.
To initiate a refund request, a written notification should be sent to the Canada Day tournament director. You can email your request to tournaments@rutlandyouthsoccer.ca.
Starting from June , 202, no refunds will be granted under any circumstances. However, in the event of unforeseen circumstances beyond our control, such as rescheduling, air quality or unforeseen cancellations, refunds will not be provided.
TEAM ACCOMMODATIONS
All teams traveling from out of town, requiring accommodations are responsible for their own bookings.
SUPPLEMENTARY PLAYERS
Teams may use supplementary players so long as the following condition is met:
A player must not be listed on the roster of any other team participating in the Canada Day Tournament. Each player is only allowed to participate on a single team throughout the tournament.
Teams looking for supplementary players to fill their rosters, may contact tournaments@rutlandyouthsoccer.ca and we will do our best to assist.
REFEREES
We have a zero tolerance of abuse of officials and this includes NO talking to a referee before, during or after a game. If you are unhappy, send an email to our Discipline Director discipline@rutlandyouthsoccer.ca with your concerns and include the game date, time, and field. Please note that coaches are responsible for the behaviour of the parents on their team so please pass along the Zero Tolerance message.
VIDEO & VIDEO USUAGE POLICY
By registering for this event, you are granting consent for Rutland Youth Soccer to utilize any photographs and/or video recordings of team players or staff members captured during the event. These visual materials may be used on our website, social media platforms, and/or in various marketing materials.
CONCUSSIONS
Click here to read information from BC Soccer. Some other general concussion information is here.
SPECTATORS & PETS
At games both teams must be on one side of the field with all spectators on the other side. No animals allowed on any sports fields for games.
CONDUCT
Players, coaches, and spectators are expected to abide by the Laws of the Game and demonstrate good sportsmanship. Exhibiting temper or dissent may result in ejection from the game and the surrounding field area. Repeated violations can lead to the suspension or expulsion of the respective team.
It is the responsibility of the Club/Team staff to manage the behavior of parents and other spectators. Failure to do so may result in a warning to the coach or their representative.
If unacceptable behavior persists, the referee has the authority to terminate the match.
All participants should be aware that Field Marshals possess the right and authority to remove unruly or uncivil spectators from both the game field perimeter and the field complex area.
Please note that alcoholic beverages are strictly prohibited in the park.